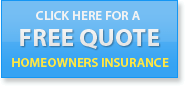 Homeowners Insurance
Massachusetts Homeowners Insurance is the most challenging of all Massachusetts insurance types.. The Massachusetts Insurance Division has performed an admirable job with insurers and homeownersto stabilize the Massachusetts Home Insurance market. Pricing, policy types and coverages do vary by carrier, but US Insurance Zone provides free consumer guides, shopping tips and quotes that can help you reduce your premium and get a better deal on Massachusetts homeowners insurance.
Homeowners insurance is basically designed to bring your home and possessions back to the same condition they were in before a loss occurred. There are several different types of homeowners policies offered by a wide variety of insurance companies and not all coverages are the same or are available in all states. You should speak directly with an independent agent.
While reading through the information below, you should keep in mind a couple definitions: (a) Exclusions are situations where your policy does not provide coverage; and (b) Liability is something for which you are legally responsible.
---
© 2021 Vita Insurance Co.
Established: 1961